December 20, 2010 —
A few months back, around the beginning of September, my sister, a friend and I all decided that we wanted to do a longer trail run. We actually decided this while on a run through some redwoods together. Since we enjoyed trail runs, we decided that the best way to do a longer distance run would be to sign up together and commit to finishing instead of focusing on being competitive in the race.
When we got home, we looked up to find a 30-35 kilometer Pacific Coast Trail Run that was several months out, giving us plenty of time to train. We settled on the Rodeo Beach 30k, on December 18th. It was on the shorter side (30km instead of 35km), it was plenty far out, giving us a lot more time to train, and it was in the Marin Headlands, a beautiful area that we could train at. I signed up almost immediately, as I knew the act of signing up would get me to commit mentally. My sister signed up and so did my friend (at least I thought she did). I also got a couple people at my gym to sign up too. Things were shaping up nicely.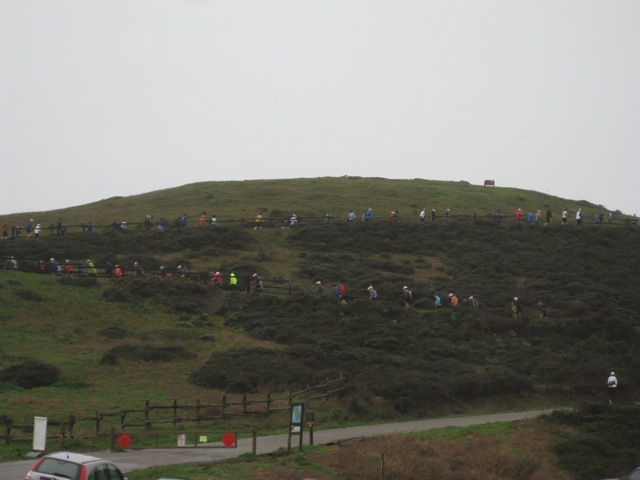 I didn't train as much as I wanted to while on my Balinese vacation, and upon returning, I tried to stick to a more rigid training schedule where I ran more frequently. Well, I didn't stick to that schedule as well as I should have. As of the day of the race, the farthest distance I had run in the many months prior was about 7.5 miles, not even half of the final distance of 18.64. I wasn't terribly nervous, I knew I could still finish the race, but I figured I'd ...